Note the LushOne kits are no longer available - these pages are kept for reference and interest. You can find the schematics and source code in these documents, but the PCB designs are not currently public.


Use the LushOne Echo
More files to follow, but for now the quick reference guide should get you started.
Quick Reference Guide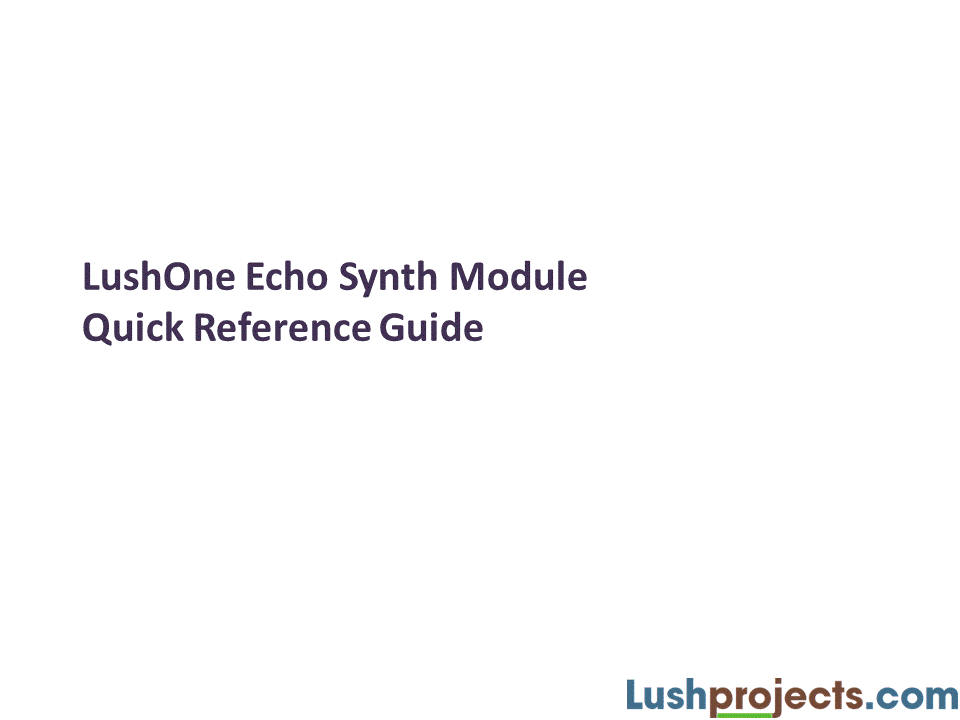 The
Echo Quick Reference Guide
describes the functions of all the parts of the LushOne Echo .